NHL
Rasmus Dahlin's thoughts on All-Star snub are 'I think the fans will look ahead'
DALLAS – Rasmus Dahlin smiled when he said it, but you could tell he was a little confused when asked why he wasn't selected to the Atlantic Division team in the NHL All-Star Game.
After Tage Thompson was the Buffalo selection made by the NHL's operations department, the Atlantic players were voted into the game by fans, Toronto's Auston Matthews, Boston's David Pastrnak and Tampa Bay goaltender Andrei Vasilevskiy.
Four Sabres, who have endured various types of adversity this season, took on starring roles in Saturday's 6-3 win over the Anaheim Ducks.
Atlantic doesn't have a defenseman on its roster, and there are only five blueliners in the entire game out of the 44 players selected by the NHL and fans. Dahlin is not included, although he is second in the NHL among defensemen in both goals (13) and points (52).
"I guess the fans want to look forward. It is what it is," Dahlin told The Buffalo News after Monday's morning skate at the American Airlines Center. "I'm going on holiday and I'm going to enjoy myself, but of course I want to be there. That's just the way it goes."
The silver lining of the snub, of course, is that Dahlin will get more than a week of rest and is taking a warm-weather respite with some teammates. After the Feb. 1 game against Carolina, the Sabers won't play again until Feb. 11 against Calgary. Dahlin is third in the NHL in ice time at 26:10 per game. game, trailing only Colorado's Cale Makar (27:09) and Los Angeles' Drew Doughty (26:13), so he can use the time off.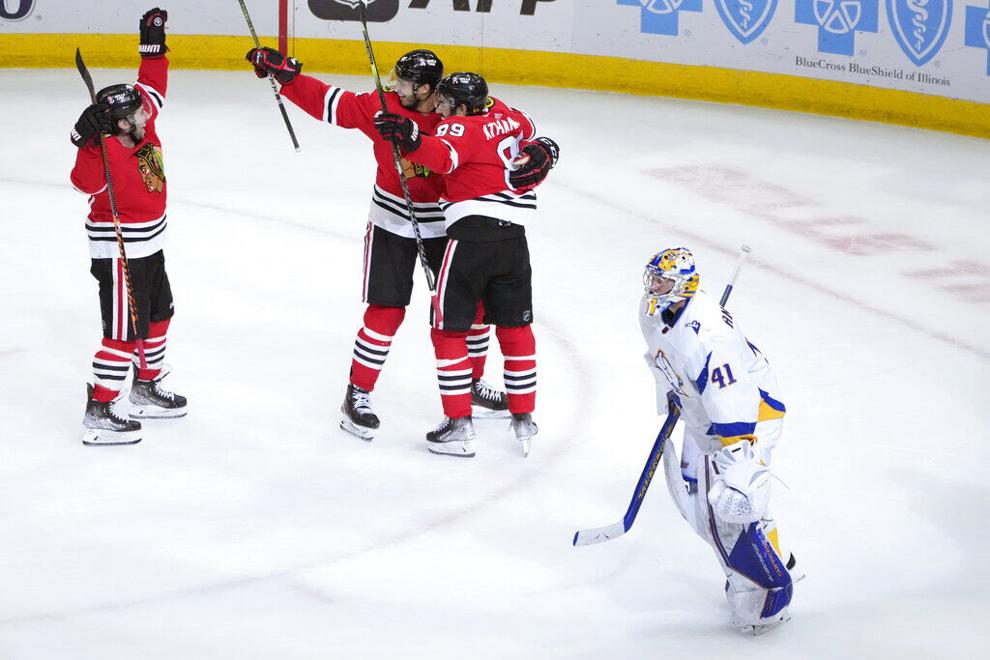 Tyler Johnson tied the game with 55.8 seconds left in regulation to help send the game to overtime, and Seth Jones scored the game-winner to send the Sabers to a 4-3 loss.
"The rest is definitely needed," Dahlin said. "Some of us have to enjoy ourselves. Mental break and also a physical break. So I'm excited about that too. Some days you have to take your day off if you have to, but I think the body gets used to it.
"And I feel better now taking care of my body off the ice and I'm eating better. I'm sleeping better. Every minute feels like you're taking care of yourself when you're not playing. So it's fun. I can't complain . I like to play."
Dahlin made his All-Star debut last year in Las Vegas, where he impressed the locker room full of top players and spent plenty of time with fellow Swede Victor Hedman of Tampa Bay.
From that experience, he had some advice for All-Star rookie Thompson.
"I told him it's very easy to just look around and enjoy the time, but I told him to play, go for it, really go for it," Dahlin said. "People want to see his skills and what he's good at. So I'm super excited for him. I want to see. I want him to do something sick out there and have fun. I'm sure he will do it a few more times in his career, but enjoy this moment, for sure."
Former Sabers defenseman Colin Miller has made a seamless transition to the Dallas defense, playing much more like he did in Vegas than he ever did with the Sabres. Miller entered Monday's game with three goals, 10 assists and a plus-20 rating that was fourth on the team. He averaged 16:31 per match.
Miller signed a two-year, $3.75 million contract with Dallas in July after three mostly frustrating years with the Sabres. He had two goals and 12 assists in 38 games for Buffalo last year, often finding himself on the injured list or as a healthy scratch.
"It's behind me now. I don't want to focus on it," Miller said. "It was frustrating for me when I was there and we are here now. We have a great team and there have been more opportunities here for me.
"Colin has gotten better and better for us," Dallas coach Peter DeBoer said. "To me, it's about consistency. We know his 'A' game is good enough to be really good at the NHL level on a nightly basis. It's making sure you keep your game at the 'AB'- the level and the 'CDs' games are few and far between.
"His Buffalo experience, I've only talked to him a little bit about that. I think he dealt with some injuries and stuff, but I think it's made him appreciate his health and the situation right now."
Miller said he has been particularly impressed with the season Dahlin has had on the Buffalo blueline.
"It was just a matter of time before he has one of those crazy breakout years," Miller said. "But 'Dahls' is a guy who should be playing great hockey for a long time. It's great to see where he is now."
If you want an example of striking it rich in the NHL draft, look no further than what the Stars did in the first two rounds of 2017.
At No. 3 overall, the Stars took defenseman Miro Heiskanen, and in 2020 he had the fourth-highest playoff points by a defenseman in league history as the Stars reached Game 6 of the Covid Stanley Cup Finals before losing in Edmonton to Tampa Bay.
At No. 26, the Stars took goaltender Jake Oettinger, who entered Monday's matchup with the Sabers with 21 wins, a 2.20 goals-against average and a .926 save percentage. At No. 39, they took All-Star winger Jason Robertson, whose 31 goals tied for fifth in the NHL and one behind Buffalo's Thompson.
Two picks before Robertson at No. 37, the Sabers made a big mistake by taking Swedish center Marcus Davidsson. The Sabers never signed him and he didn't play in the NHL.