Lipstick doesn't make a pig look good, nor can a repave fix the Texas Motor Speedway. So, defending champion Kyle Larson has a solution for what is a problem at the track hosting Sunday's NASCAR Cup Series playoff race.
"It needs more than a repave," Larson said Saturday. "I want them to demolish this place first. Then, start all over again."
No, Larson does not have an engineering degree. But he has two eyes and enough laps at the Fort Worth track to offer an expert opinion.
Texas Motor Speedway got fresh asphalt five years ago
Texas Motor Speedway debuted in 1997 as a 1.5-mile intermediate oval, with Jeff Burton winning in his NASCAR debut there. It became a twice-a-year stop for the Cup Series in 2005 and remained that way until 2020. The track lost its regular season date last year but remains on the playoff schedule until next season.
When officials repaved the TMS in 2017, they also reduced the banking in Turns 1 and 2 and widened the racing surface. It has been a source of criticism from drivers and fans ever since.
"They did it very hard, with the initial reconfiguration," said Kyle Larson, who won an Xfinity Series race there in 2016 and a Cup Series playoff race last fall. "I'd like to see them change it from a mile and a half to something shorter, I don't know if that means bringing in the backstretch or whatever."
"I mean, if I could build a track, it would probably be a three-quarter mile Bristol, really. Pavement, progressive banking and all that."
Kyle Larson is asking for the impossible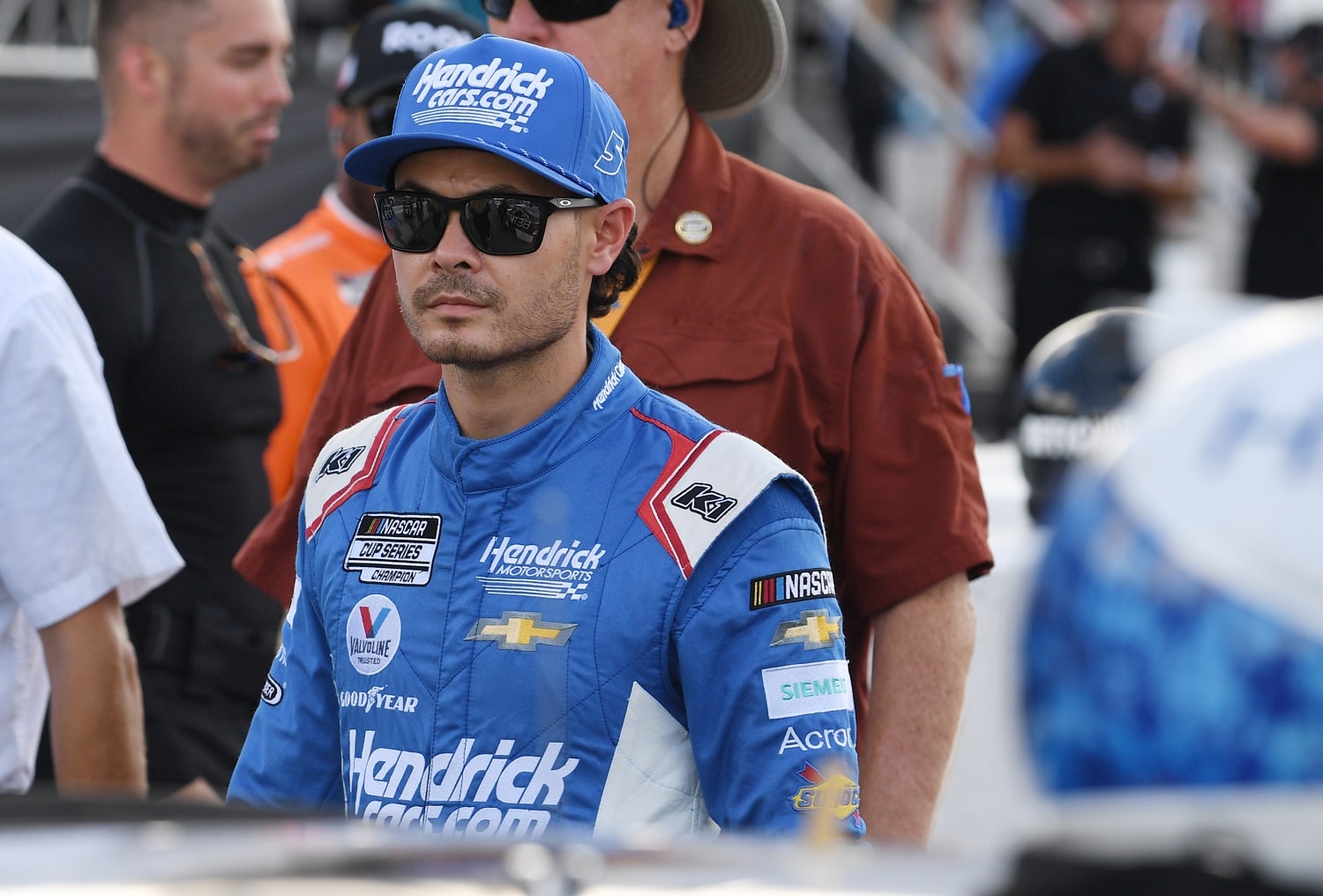 Like Texas Motor Speedway, Atlanta Motor Speedway is a Speedway Motorsports property. Atlanta's 1.5-mile track has undergone major changes since last season, but the designers went the opposite route of what Texas did five years ago. They built more banking into the turns and narrowed the track, prompting NASCAR to apply its superspeedway rules package for both races this year.
On the other end of the spectrum, Auto Club Speedway in Fontana, California, will have an overhaul closer to what Kyle Larson wants to see for TMS. The two-mile oval is slated to be redeveloped as a short track, freeing up the surrounding land for commercial development.
Converting TMS that way is not going to happen, at least not quickly and easily. That's because the track is surrounded by huge grandstands, club suites, and condominium towers.
There will be playoff implications for TMS
Any change at Texas Motor Speedway comes with risks, so Speedway Motorsports executives will need reassurances about NASCAR's continued commitment.
NASCAR has picked up the regular-season race after the 2020 season. Now, its two years of hosting the All-Star Race are over as North Wilkesboro will take over the event in 2023. The conversion-scale overhaul of the track could be a two-year project when the first shovel hit the ground That probably moves two years of playoff races elsewhere.
After the track is rebuilt and the ceremonial ribbon is cut, what should NASCAR do? With Bristol and Martinsville already in the playoffs, adding a third short track on the path to the Championship 4 could be considered overkill.
There may still be IndyCar, and maybe the Xfinity or truck series, but a change could end the Cup Series' run at TMS.
like Sportscasting in Facebook. Follow us on Twitter @sportcasting19 and subscribe to our channel on YouTube.
Have a question or observation about the race? John Moriello of Sportscasting does a mailbag column every Friday. Write to him at [email protected]
RELATED: 1 Kyle Larson Contract Surprise Shouldn't Be A Shock